Since we don't calve out any cows, other then 2 Longhorns, and I don't ride much just to ride, Lisa talked me into taking the youngsters out for a ride last evening. She is riding a 4 year old. This was his 11th ride total.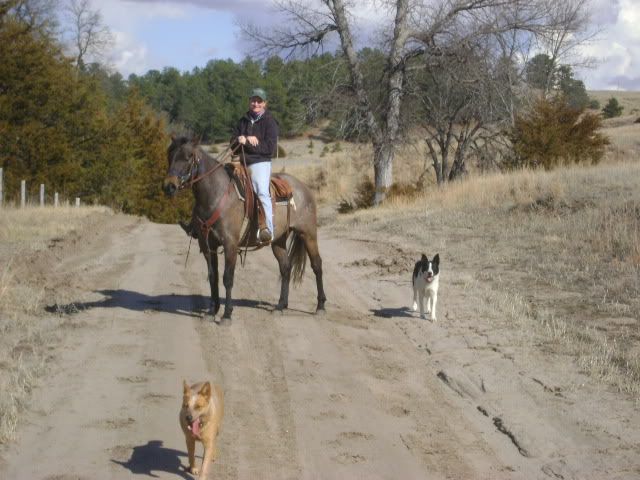 We got our first branding date for the year set already, so I figured I would get a few miles on my 5 year old. He was started by a horsemanship class at UNL, and has an awesome handle on him. He just had never seen a the outside of an arena, or a cow before last year.
I rode him quite a bit last year, and took him to 1 branding last fall.
Here are the oldest and youngest of our bunch.
The gray is 19 this year, and is probably the best all around horse I have ever started. He is in with the youngsters, because I poured him for ticks, and he had a terrible reaction to the pour on. Lost all the hair where ever the pour on was. So he is in getting spoiled, again.