Cow #8 had her calf Thursday and I tagged it and moved her in with the others with calves.
Friday morning #8 was off by herself, not unusual but in a strange location - - - upon checking the calf was at the bottom of a 6' sink hole and from the mashed grass must have been there all night.
I climbed down, got the calf out and it took to mom like it was glued on - - - Moved all the cows and calves to a different pasture - - - Saturday morning #8 was off by a thicket - - - calf was wedged in so tight it could not move - - - I got it out and it went back to sucking. I did not get a photo of it in the thicket.
I did not check the cows before church this morning but mid afternoon I went to check and #8 was on top of a ridge while all the others were in the valley - - - went to check and the calf was stuck upside down in a tree stump and dead as a door nail.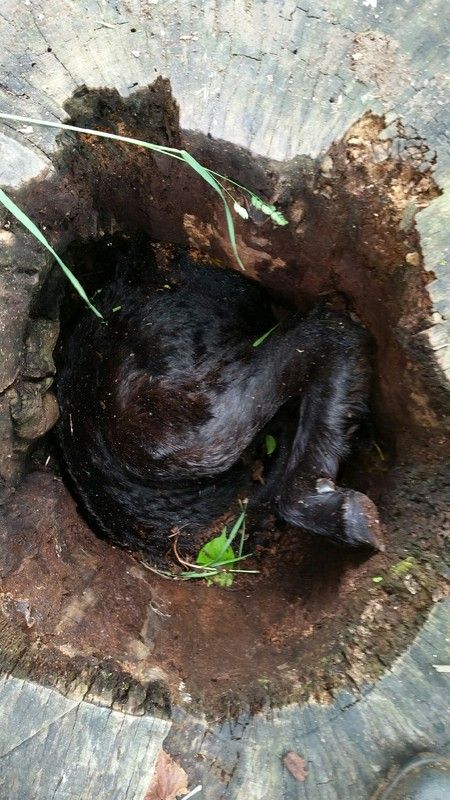 I guess the calf wanted to commit suicide and I stopped it twice but he was to determined!
This breaks my 6 year streak of 100% calf crop at weaning time.