Many of you might remember that I have made a project out of "Ole Meany" This was a charolis cow #15 that has had a bad attitude and I thiught I could modify it - - - bad long time experiment.
I even kept her up for hand feeding and hand watering - - - this cow normally had a muddy head as she would just plow into the ground on a regular basis.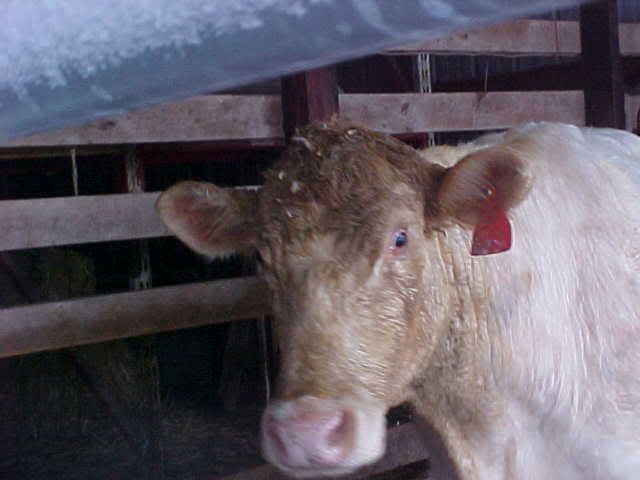 This year she got to butting all of the cows and calves around her and she ended up killing her own calf - - - I sent her to the sale barn last Saterday and the whole herd has calmed down dramaticly! I should have shipped her several years ago!!!
I am now down to 14 cows and 14 calves - - - one bull and all black except one smokey cow that my grand daughter claimed about 8 years ago - - - makes the grand daughters cow easy to spot from a distance.