The last time out the mud was six inched deep and it was so foggy that we couldn't see a hundred yards. Today it's so dry we could drive anywhere we wanted. We found what is left of the main band, about sixty head. A lot have split off and gone their separate ways. i heard there was a new paint baby, but it wasn't with the ones we found.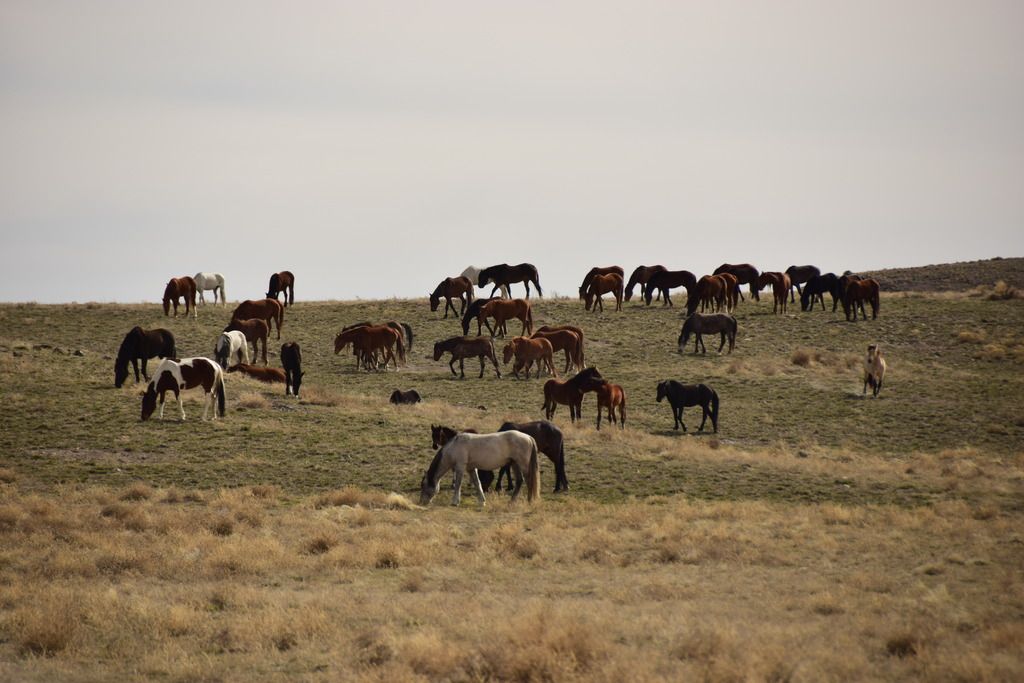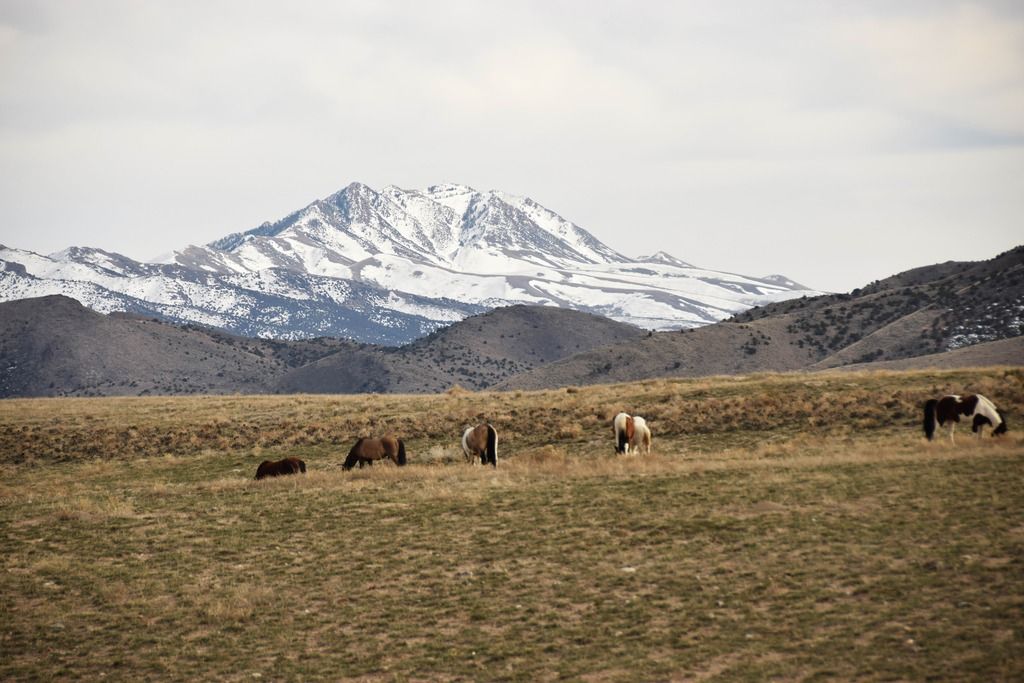 New colt in the band, with mom and dad.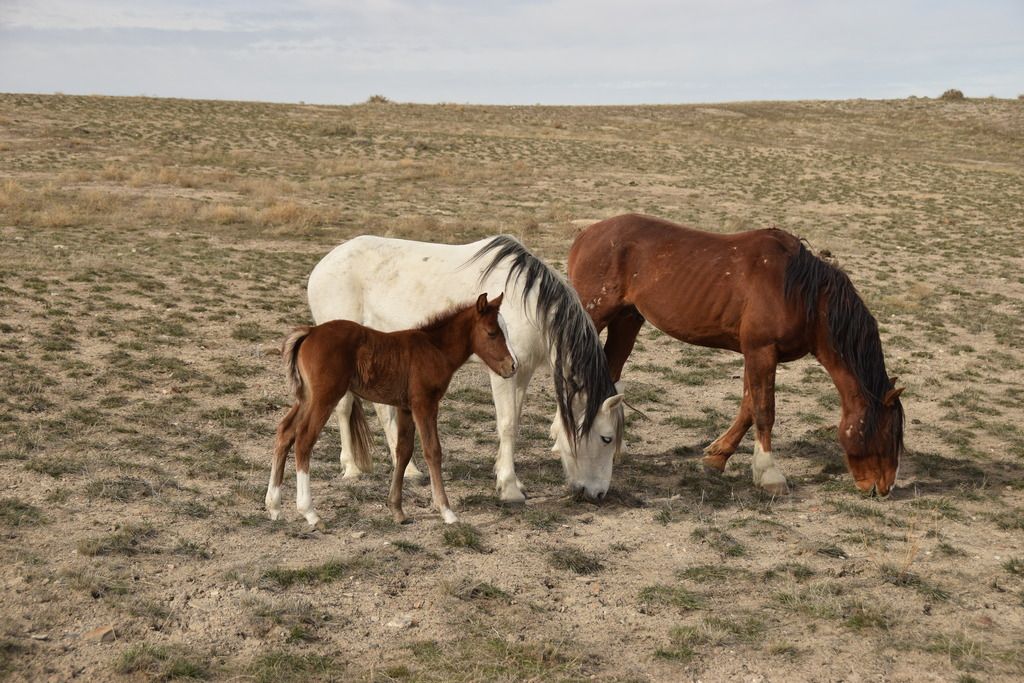 Friendly Fred is still hanging around. Like the others, he's not packing any extra weight.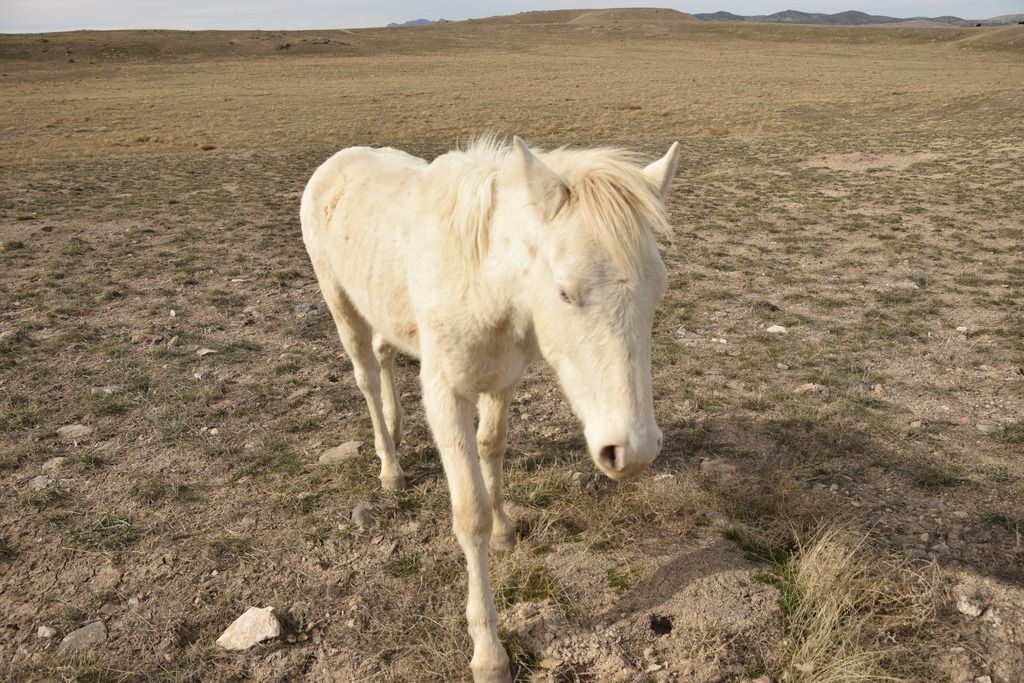 Gracie, Fred's younger sister, having a little lunch.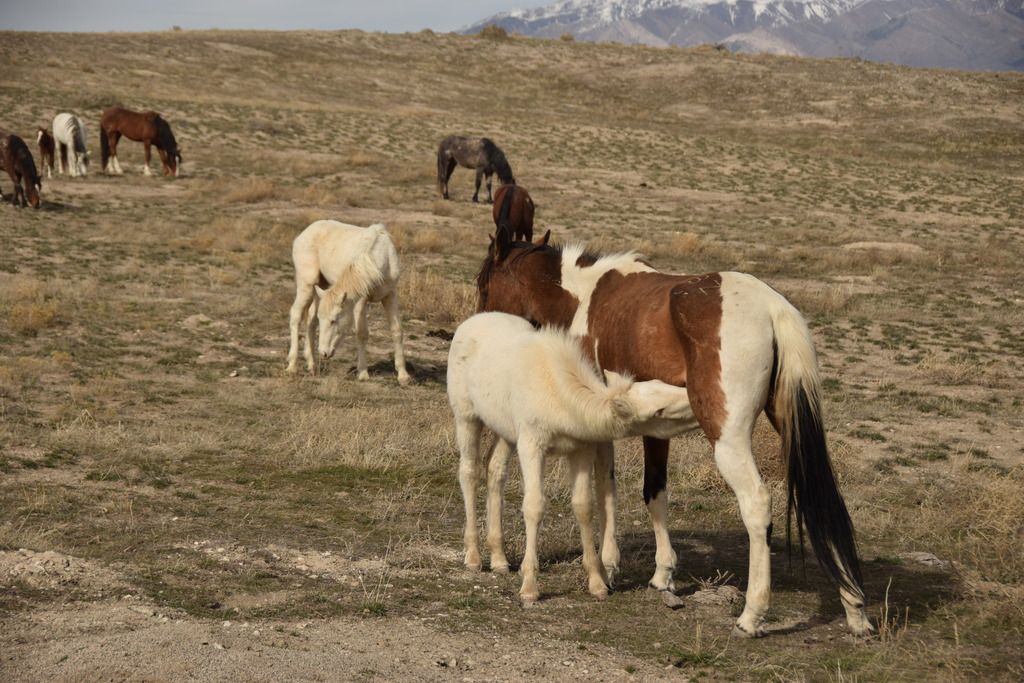 #4 sparing around with one of his friends.
Ol Trouble isn't causing problems today. Maybe he is getting too old to fight all the time.
I heard that Gypsy ran off with a younger man. She took Peanut with her. I was shocked she had so little loyalty. The others in her family are still with main band.
Gypsy is showing her age. They were about a half mile away from the main band.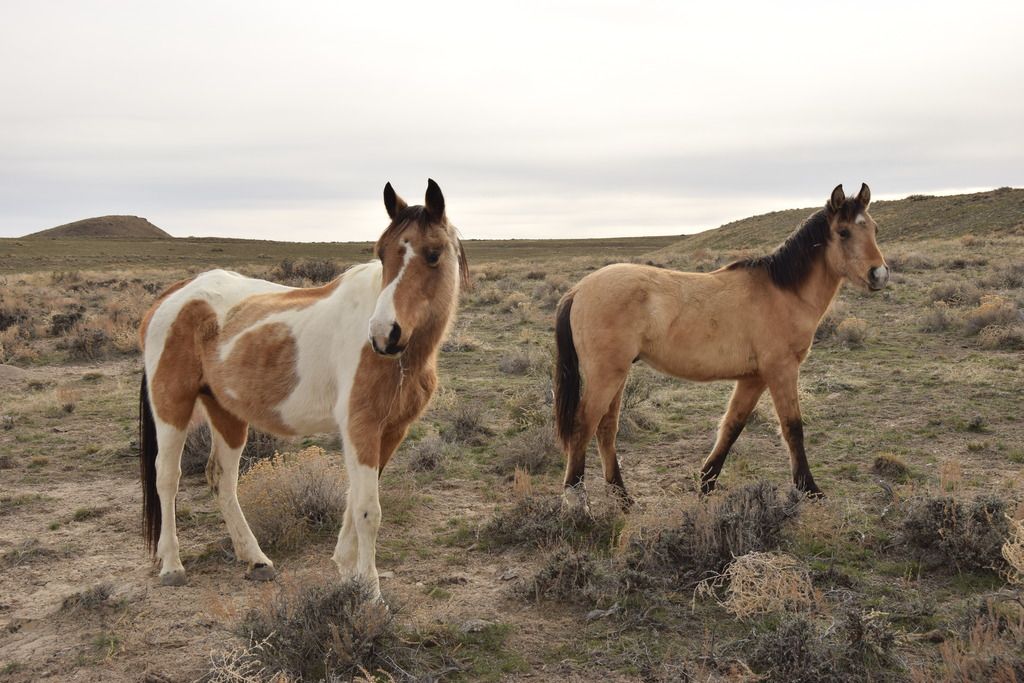 Fred is looking pretty good considering what little feed there is on the desert.
I was disappointed to see Peanut sucking up to his new dad. (joke)