This buckskin mare is Gypsy's first colt. In 2010 she gave birth to what we call one of the twins. They are not really twins, but uncle/nephew. The buckskin mare came up missing the following spring and hadn't been seen until I ran onto her this week. A year old colt was with her and the bay mare and black stud. I wasn't sure who she was until I dug out some old pictures and compared them. There is another buckskin mare that looks like her twin, almost. It sure would be interesting to know where she's been for three years.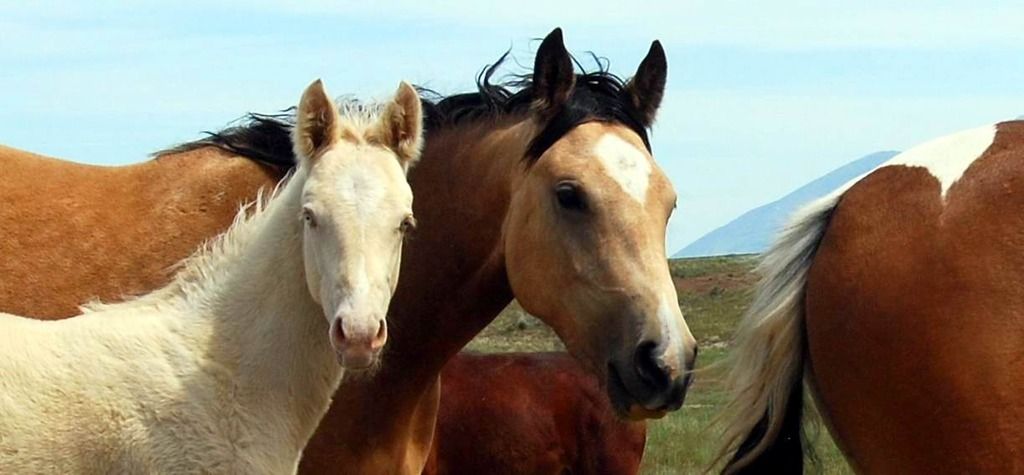 The buckskin with her buckskin colt in 2012. The colt disappeared that fall and the mare the next spring. The twins were growing up. When they were four, they left the band for some reason.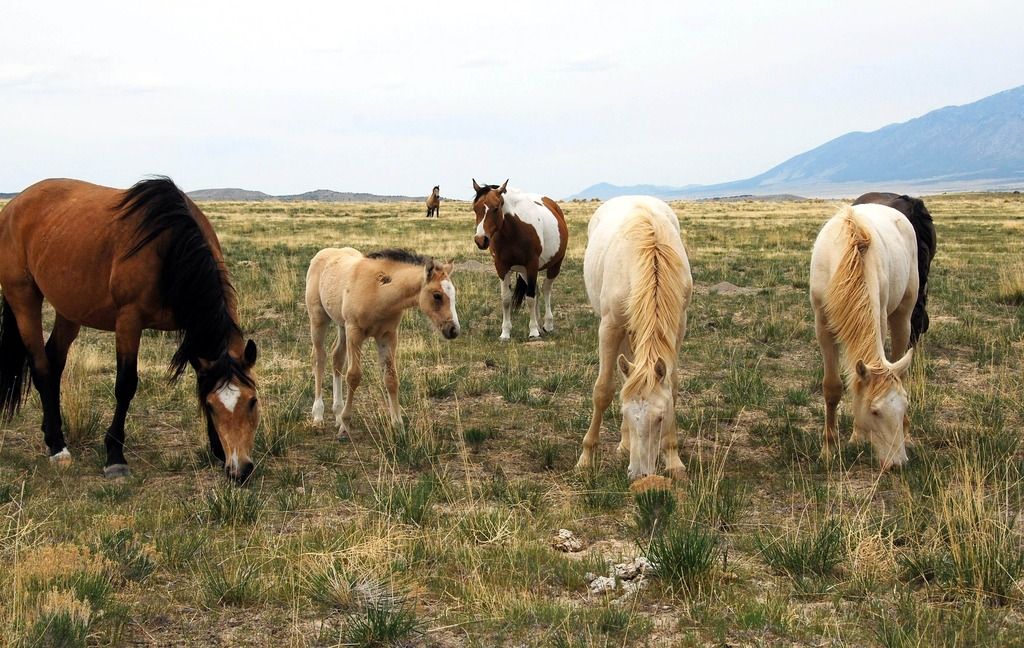 I saw them coming from about a mile away. When they notice my truck they got a little cautious. When they got closer I walked to within about fifty yards of them. The colt went crazy, he didn't like me around. The mare was pretty calm and stayed around for pictures.
She looks like there will be an addition to the family in the near future.
This is the other buckskin mare that looks like Gypsy's buckskin colt except for the mark on the nose.
It sure would be interesting to know where they are going. The buckskin wasn't raised in this country. There is plenty of water where they came from, so I don't think they are hunting water. Maybe they are just exploring the country like we do.